by

Kristin Bent and Nathaniel Wattenmaker

on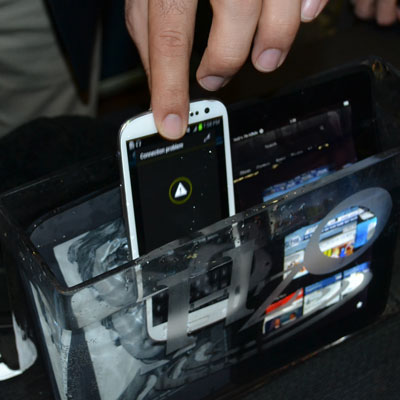 HzO is seeking a place in the tablet and smartphone manufacturing supply chain. Tough luck, right? Maybe not.
HzO's proprietary technology waterproofs a phone from the inside out. We saw a Galaxy S III, Nook E-Reader and Kindle Fire all totally submerged in water and then removed still dripping and astonishingly still totally functional. HzO is set to reveal its first manufacturing partner this week, with the first phone treated with the HzO process due in April.