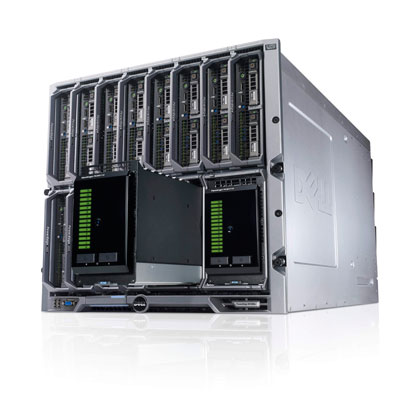 Dell in September started shipping its EqualLogic Blade Arrays,

which are the company's existing EqualLogic iSCSI storage arrays,

in a new form factor. The new PS-M4110 blade arrays include

two controllers and up to 14 hard drives and/or SSDs. It fits

into Dell's 10U PowerEdge M1000e blade chassis, along with

Dell blade servers and Dell Force10 networking gear as part of

a converged infrastructure.