Printer-friendly version
Email this CRN article
Ken Archer
Chief Revenue Officer, Nectar Corporation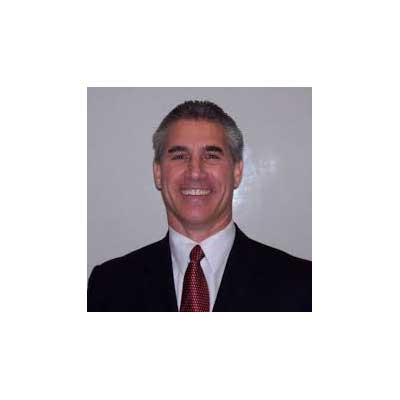 Fun Facts: (Click any link for similar Chiefs.)
Has An Advanced Degree
Has An MBA
Has Worked For A Solution Provider Organization
Has A Type A Personality
Has Recently Done Volunteer Work
Uses A Smart Watch
Always Wanted To Be A CEO
Number of years in current channel chief role:
0
Number of years with the company:
0
Number of years involved with indirect sales:
25
Worldwide Channel Partners:
10
North American Channel Partners:
100
Number of employees in channel organization:
10
Reports to:
David Giangano/CEO
Does that individual report to the CEO/president:
yes
Are You The Highest-Ranking Channel Executive In Your Organization?
Yes
Do you expect your channel sales as a percentage of your company's overall sales to increase, stay the same or decrease in the next year?
Increase
Do you expect the number of channel partners you work with to increase, stay about the same or decrease in the next year?
Increase
Organization's 2018 budget for MDF compared to 2017 is:
Increasing
Channel Chief Bio and Background:
Ken Archer has over 37 years of sales and management experience in the technology sector. Because of his extensive work in managing different channel partner organizations he has acquired a unique set of skills, experience, and perspectives in driving different sales indirect "routes to market" to achieve profitable revenue growth. His experiences spans sales, sales management, multichannel business development, alliance development, channel enablement, marketing, service build-outs and strategic planning. Prior to the new position as Chief Revenue Officer for Nectar he was a Vice President of channels at HP, and HPE, for the following channels organization: Global Channels, Strategic Initiatives and Programs, Americas services and alliances, US Solution Providers, Direct Response. Ken left HP at one point in his career to become the Vice President of North America Channels for Avaya, a leader in the telecommunications industry. During his tenure at Avaya he was credited with transforming their companies "go to market" strategy, and making the channel the growth engine for the company. He was recognized in 2007 by CRN as one of the most strategic and influential channel executives in the telecommunications industry. When Avaya took the company private Ken left to become the Chief Executive Officer of one of Avaya's largest channel partners, TriNet Systems, where he spearheaded the company's growth, merger and acquisition strategy. The company was sold in 2010 and then Ken rejoined Hewlett Packard. Ken also serves on the board of directors of Glowpoint, a managed services provider, acting as an external channel business consultant to help the company bring their services to market through and with different indirect channels. Ken has a Bachelor of Science Degree in Marketing from West Chester University; an Executive MBA degree from Fairleigh Dickinson University; and an International Business Degree from Fairleigh Dickinson/ Wroxton College UK.
Leading products/services sold through North American channel partners:
Managed and monitoring platform called UCMP (Unified Communication Management Platform) Advanced Diagnostics platform call UCD (Unified Communication Diagnostics) Professional Services Implementations Services Managed Services
Partner organization's top accomplishments in the channel over the past year:
As a board of advisor of Nectar I recommended three key things they needed to do (which they did) and now I will own them as their Chief Revenue Officer: 1- Establish enforceable "Rules of Engagement" that create trust, behavior predictability sales effectiveness between Nectar and the partners. 2-Create a strategy and plan between Nectar and the partners where the partners could complement and/or augment their service selling and delivery resources by using Nectars. This allowed for partners to never have to say no to a customer requirement where they didn't have the in house capability to do the managed service 3-Create pricing and margin predictability so that the partner had the pricing capability in their control and could effectively use speed as a differentiator. No partner sales rep wants to go back to the manufacturer to ask for a discount and have to negotiate. Give the partners the tools and they will accomplish what you need them to do as an extension of your salesforce
Describe how your partner community has grown over the past year either in average revenue per partner or overall expansion of your partner base or in specific market segments:
Nectar's channel has grown in three ways. From their legacy Avaya partner base the amount of revenue per partner has grown by 200%, largely because of the amount of Avaya customers transitioning to Skype for Business or Cisco and they need a tool that can manage all of the platforms. Second, the expansion of partners has grown tremendously because of the new relationships with Cisco and Microsoft drawing the partners to Nectar or those two partners steering their partner bases to Nectar.
Provide one example of how you personally worked to help or solve a problem for a solution provider over the last 12 months:
I was an executive sponsor for E-Plus, which is a very large partner ($1.8 billion) . They are building out their managed services offers and business. They wanted/needed a formula that could help them with high utilizations of their current personnel, but where they didn't have to hirer a bunch of folks that potentially were going to sit and the bench and cause margin leakage because they weren't be utilized. I gave them the ability to stay focused with their current offers and personnel, and partner with HPE for services that they could sell and deliver under their own brand.
What one market force is having the biggest impact on your company's channel strategy for 2018 and how are you accommodating for it?
End user customer application migration to the public cloud (AWS or MSAzure) is affecting our partners and could affect us. However, because we have an understanding of how to sell, manage, monitor as a service solutions we see this as a great business opportunity for both Nectar and our partners. We are building or already have vendor knowledge modules (APIs) to support application monitoring whether it is on premise or in the public cloud.
What are your top channel goals for 2018?
Add more qualified partners,Improve partner sales skills,Increase the amount of recurring revenue going through partners
Describe how your organization's strategy around channel Market Development Funds (MDF) is changing in 2018 compared to last year.:
It will be 100% plan based and will be growth oriented. The rule of thumb I have used in the past is 20/1 ratio. For every dollar spend we need a return of twenty.
Name the single most innovative initiative for which you and/or your team were responsible in 2017 and describe its impact on your partner community.:
We created a knowledge management system with a company called Seismic. This allowed us to build a repository of sales assets: customer presentations, use cases, references, white papers, video testimonials, training etc. that was easily accessed through a partner's lap top, desktop, tablet or smart phone. We all know that we need a different language or sales methodology used to sell solutions to customers. They (customers) want to be sold on how a partner can provide "business outcomes" for them versus the old way of selling them on features, advantages and benefits. If you are asking your partners to do business outcome selling they will need proof points for the customer. We made curated content available at their finger tips. The partners loved it!!!! Never was available by any vendor ever before.
What were the key channel/partner investments you made over the past year?
In Nectar there were some investments made in channel enablement, but I will be doubling that in 2018. They fall into the following categories: Training Sales Asset Library with a partner toolset to easily access (Seismic was who we used at HPE and we will take a serious look at bringing them into this solution Channel Program with a new deal registration and MDF program Inside sales to be available for 411/911 calls where the partner has an immediate need Lead generation campaigns with and for partners
What honors, awards or commendations - professional or personal - have you won over the past year?
Despite my 25 years in running different channels organization, where I won numerous awards, this past year I was in the transition from running WW Sales/Partner Enablement to VP of Global Channels. Since I took an early retirement from HPE I wasn't in the role a full year.
What is the best piece of business-related advice you've ever been given and who gave it to you?
Make educated decisions. Can't react on opinions or one version of the truth. Need to get all sides of the truth and have fact based conversations. Kevin Gilroy (HP, Arrow, SAP, Samsung) an old boss and channel icon
What is the best business book you read this year and why?
The 8th Habit by Stephen Covey. The industry is changing at a rapid pace and management of change needs to happen at manufacturers, partners and customers. How do you change behavior and make it become a habit. I have found it is both an art and a science.
What's one item on your bucket list and why is it on there?
Sky diving. I am a risk taker, but that would be both the ultimate risk/reward. Having an adrenalin rush of flying through the air with the risk that the parachute doesn't open would be a wow moment for me.
Unedited Content Provided By Vendors
Printer-friendly version
Email this CRN article